Custom ties made in India or by the Leidsche Das!
Custom ties made by blue shine in India or the Netherlands?
It is quite obvious that our custom ties are also highly appreciated in India.
We at the Leidsche das wonder why tie manufacturer blue shine who claims to be the largest tie manufacturer in India is using our images.
Blue shine certainly did not design, let alone create, the image of the custom-made tie they use for promotion on their website.
They used this image on their previous version of their website, but in the meantime, they have created a newer version of their website.
Custom ties made in India?
Surprise they also use our image on indiamart and also on their website tieexporter.
It's funny and interesting that the photos show different prices and descriptions, but maybe that's common in India or just for the company blue shine!
Although we ship worldwide we are really very sure that we have never shipped custom-made ties to India.
Blue shine themselves say that they employ highly experienced and skilled tie designers. The question that arises is why then do they use our custom-made tie design?
At the Leidsche Das, we take particular pride in what we design and produce, and it's clear that India's largest tie manufacturer views it differently.
Our offer to blue shine is if they need help with creating original client-specific tie designs our skilled tie designers are always willing to offer support.
Are you looking for a tie supplier for your custom woven logo ties?
Then we invite you to visit the page custom ties here you will find all relevant information such as our prices, minimum order size, and our production time.
If you would like to consult with our design department about the possibilities for your personalized tie design please go to the tie design request page.
Below the original image of our custom ties which also mysteriously appears on the website of blue shine from India.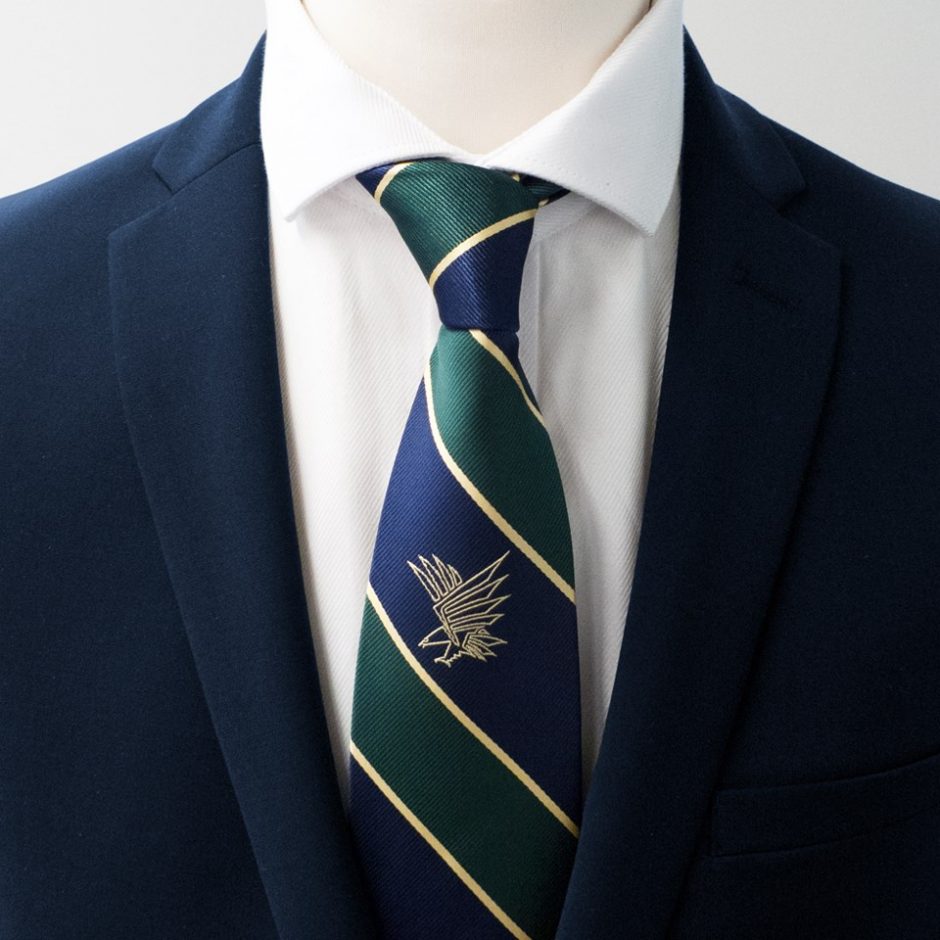 We are a Dutch tie company located in the historic city of Leiden in The Netherlands and we design and manufacture custom neckwear for men like ties and bow ties in 100% silk and high-quality microfiber.
Worldwide shipping and our customers for whom we make customer-specific ties and bow ties are companies, army regiments, schools, colleges, universities, organizations, (sports) clubs, associations, local governments, political parties, and the hospitality industry.