Custom made personalized cufflinks, bow ties, and neckties.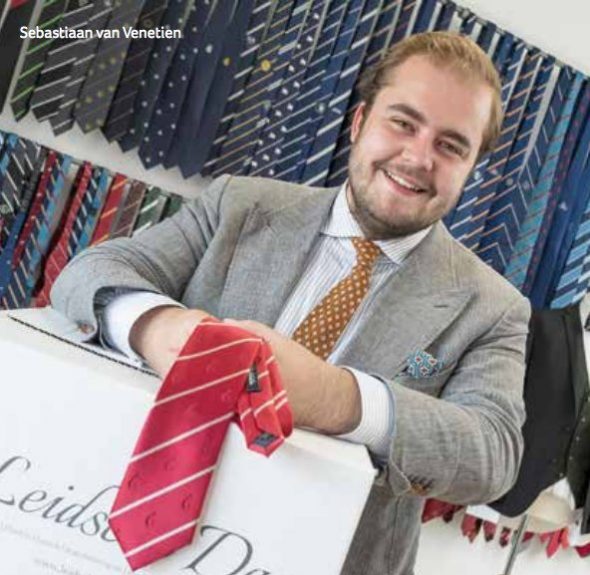 Personalized cufflinks, neckties, and bow ties.
Custom Made Cufflinks offers you the possibility to create your own, unique, custom-made personalized cufflinks, bow ties, and neckties.
We are a Dutch company and have been active since the end of 2013 with the design and production of custom-made cufflinks, custom logo neckties, and bow ties.
In the beginning, we started designing and making ties and cufflinks for student associations and fraternities, but soon companies and organizations also knew how to find us.
In 2015 we received our first order from abroad. And we are currently exporting our bespoke products to most European countries and since early 2018 also to the USA.
Every order we receive, of course, is special, but there are always those who top it. We are proud to have been asked.
We in the media (Dutch)
Why order your personalized cufflinks or ties from a dutch supplier?
We are known as a very reliable supplier. We offer high-quality custom-made cufflinks, bow ties, and neckties at affordable prices.
Note; Your bow ties or neckties are not printed or embroidered. We custom weave the fabric in your personalized design.
Our designers are happy to take up the challenge of creating a unique design for you. The design process is free of charge and the design is made in close cooperation with you.
For a free personalized design, contact our design team directly.
We also offer free shipping within Europe. For customers outside of Europe, additional charges may apply for shipping costs. Please contact us.
An example of the design process for custom personalized cufflinks.
You can upload your image in our cufflinks design request form. Below is an example of the design process. From idea, to design, to the final result, your personalized cufflinks in a hexagonal design.
Hexagon floor mosaic tiles, Duomo Siena, Italy.
Feel free to contact us for more information or send us your wishes or ideas for your own cufflinks, bow ties, or neckties and we will send you a design within 24 hours, for free!