Custom gold plated lapel pins made by the Leidsche Das.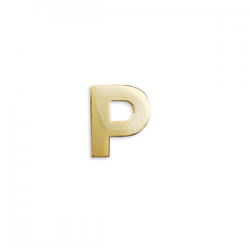 Gold plated lapel pins.
We were approached by the clothing brand Plain Chaos located in London with the question if we could make gold plated lapel pins for them.
After approval of the design, we produced the gold plated lapel pins.
The delivery of the customized gold plated lapel pins to plain chaos is, unfortunately, the reason that we have changed our delivery conditions.
They insisted it was urgent for their upcoming promotion campaign where they wanted to use the gold plated lapel pin to promote their high-end clothing brand.
For their sake, we have made an exception to give priority to the production of these custom-made lapel pins.
A few days after they received the lapel pins, they were no longer reachable and out of business!!! Leaving us with an unpaid invoice.
The company name plain chaos was certainly in place given their way of working and the end result.
The backside of the gold plated lapel pins with text.

Do you also want to have lapel pins made in a custom design?
We can make lapel pins for you in your own personalized pin design from a minimum order quantity of 30 lapel pins.
Feel free to contact our design department to discuss your wishes. Contact our Free Design Service.
Our prices for custom-made lapel pins.
| Quantity (from) Price per lapel pin | EURO USD GBP |
| --- | --- |
| 30 Custom made lapel pins. | € 3,95 $ 4,50 £ 3,55 |
| 50 Custom made lapel pins. | € 3,00 $ 3,45 £ 2,70 |
| 100 Custom made lapel pins. | € 2,40 $ 2,75 £ 2,15 |
| 300 Plus custom made lapel pins. | Price on request |
Our production time for custom-made lapel pins.
When we have received your confirmation of the lapel pin design, we will send you the final quotation. As soon as we have received the payment from you, we will start the production of your lapel pins.
We have an average delivery time of 2 to 4 weeks for custom-made lapel pins and after our last quality control, we send your order by courier.
During the production process, you will be kept informed of the progress. Please note that we do not accept rush orders!
Do you have any questions regarding the design, material, or price please contact us, and we will happy to answer them.

We are a Dutch company located in the historic city of Leiden in the Netherlands and we design and manufacture custom made cufflinks, lapel pins, neckties, and bow ties in silk and microfiber for companies, schools, colleges, universities, organizations, (sports)clubs, societies, governments, and political parties.