Rugby ties & sports club ties custom made by the Leidsche Das.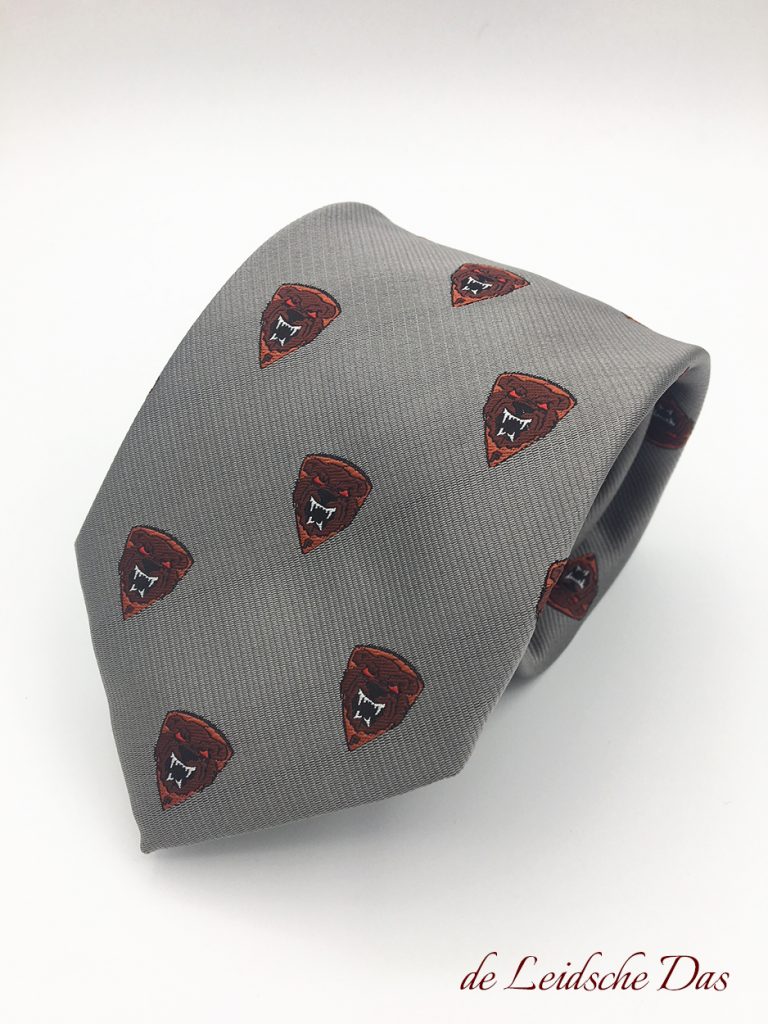 Rugby ties and sports club ties in your personalized club necktie design.
We received a design request from a rugby club to make a new design for their club tie.
After a pleasant and intensive contact between our design department and the club, the final decision was made for their favorite design.
After receipt of the order, we started the weaving process with the final result of the tailor-made rugby ties.
For custom-made rugby ties, the minimum order is just 50 neckties.
Because we weave the fabric custom to the design you have the choice among other things of the color(s) of the yarn used, the pattern, the weaving structure, and the position(s) of your logo and/or text.
If you have any questions regarding design, please don't hesitate to contact us.
The prices of custom woven neckties with your club logo.
| Price custom made ties | Woven in high-quality microfiber |
| --- | --- |
| Quantity (from) Price per tie | EURO USD GBP |
| 50 – 99 Custom ties | € 11,98 $ 13,55 £ 10,80 |
| 100 – 199 Custom ties | € 9,60 $ 10,90 £ 8,65 |
| 200 – 299 Custom ties | € 8,35 $ 9,45 £ 7,55 |
| 300 Plus Custom ties | € 7,15 $ 8,10 £ 6,50 |
Most of our customers choose a necktie of high-quality microfiber. Neckties made from microfiber not only looks better than plain polyester, but it is also significantly more durable. We not only make custom logo neckties of microfiber but also club ties in 100% silk are possible.
If you want to have your sports club neckties made in 100% silk, go to the page custom made silk neckties.
The time we need to make your custom rugby ties.
If the tie design has been approved by you and the invoice is paid, then our atelier starts with the production.
The production process of your custom-made neckties takes 4 to 8 weeks. After our last quality control, we send your order by courier.
We will be happy to discuss the many possibilities for your tie design with you. Feel free to contact us, we will respond to your message within 24 hours.
Some examples of client-specific ties we have made for clubs, and many others.
We are a Dutch company located in the city of Leiden in the Netherlands and we design and manufacture custom made woven neckties and bow ties.
This explains the name of our company, the translation of the Dutch word Das into English is tie or necktie and we are in the historic city of Leiden so, therefore, the Leidsche Das.
Request for a free necktie design
Design your own custom logo neckties online